Sharing my knowledge and experience gives me great joy every day ….
I'm passionate about human relations, listening and discovering people, I started in this field in 2001. 
Our personal evolution has no limit. Throughout many years, meetings, training courses and my own personal experiences have helped me progress on this filed of transmission.
Together, the transfer of knowledge helps us grow and hopefully evolve towards more consciousness in the world.
As a graduate in Marketing-Communication and Management of Small and Medium-sized businesses, after 10 years of experience in international business, training and advertising, I decided to reorient my career to well-being, personal development and stress management to allow each of us "To find one's source", one's being and to discover methods for a well-being.
I am a graduate of the Swiss Academy of Sophrology Caycedienne and have obtained the Caycedian Sophrology Specialist Master at the University of Caycedian Sophrology in Andorra, I specialized in sophrology for children and athletes.
At the Thalatherme school in Greoux-les-Bains (France), I obtained the certificate of "Practitioner Well-being" for Californian and energetic massages and graduated from the Institute of Energetic Medicine in Paris for Plantar Reflexology.
I am a Tehima teacher a choreography of Hebrew letters. This meditation dance of letters leads us to a spiritual and bodily connection and offers us another understanding of oneself in relation to the Universe.
To dance words to give body to one's Being.
In 2008, I created  The "Ilozen" center and proposed all these practices so that everyone could feel better and acquire better self-knowledge. Since 2014, I have devoted myself entirely to Sophrology and Meditation.
After 10 years practice under the name of my center, I now practice under my own name.

"Returning to our source", it is daring to follow what calls us. It requires making choices and changes, but the most important thing is to live in truth.
See you soon,
Sandrine Ankaoua
Caycedian Sophrologist – Specialist Master
Member of the Chambre Syndicale de Sophrologie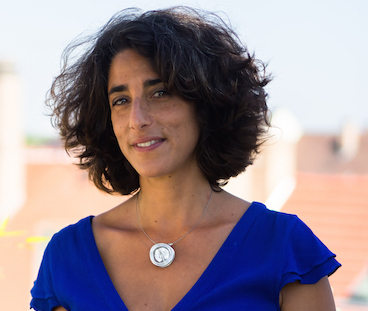 Photo by Leila Martin – blog : jevaisvouscuisiner